Architect's Renderings: Entrance and Path (above); central boardwalk (below left); boardwalk to blind (below right)
(CLICK on images to enlarge.)
Nearly 10 years ago, MCAS was deeded East Sweet Springs (ESS) through a negotiation with the Trust for Public Land. The conditions of the deed were that we manage and restore the property for "natural resource protection, preservation, restoration and management of wildlife habitat and sensitive biological resources, wildlife oriented education and research, open space preservation and compatible public access."
After a lengthy regulatory processes, we are now at the point to begin construction at ESS of a handicapped-accessible trail, boardwalk and overlook, connected to existing Sweet Springs trails. We now know the cost of this project will be $380,000. Through your past generous support, we have raised nearly 75% of this amount. To fulfill the requirements of our Coastal Development Permit, we need to start this project in July 2017 and finish before the end of October.
In the next few months, we need to raise $100,000 to open East Sweet Springs to the public. We are actively pursuing all funding sources, including possible grants to reach this funding goal. Any donations you can make now will aid this effort. Please consider the
2017 Sweet Springs Support Drive
options below, and
other donation options
, to help support this long awaited project.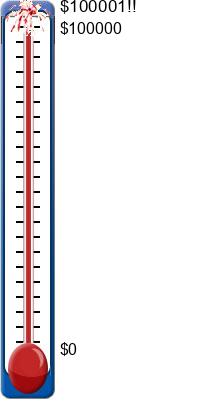 Our fund raising goal of $100,000
has been reached!
THANK YOU!
Learn more about the
East Sweet Springs Restoration and Access Improvements
MCAS mission is "to promote the appreciation, conservation, and restoration of ecosystems, focusing on the biological diversity of birds, other wildlife, and their habitats, particularly in San Luis Obispo County, California."
MCAS is a 501(c)(3) Nonprofit Organization (TIN=23-7165021) and all donations are tax deductible.
Thank you for your continuing support of Morro Coast Audubon and Sweet Springs!


---
East Sweet Springs Bench with Plaque
$5,000 (only 5 available all 5 claimed!)
Have your name or the dedication of your choice on a plaque
placed on a bench at East Sweet Springs Nature Preserve.
To inquire about availability of a Bench,
---
East Sweet Springs Interpretive Panel
$3,000 (only 4 available all 4 claimed!)
MCAS is working with a graphic artist to create
four interpretive panels for East Sweet Springs, depicting information on:
1) waterfowl & Pacific Flyway (claimed)
2) breeding birds (claimed)
3) Chumash heritage (claimed)
4) Morro shoulderband snail & native plants (claimed).
Your name or dedication will be included on the panel.
To inquire about availability of an Interpretive Panel,
---
Sweet Springs Circle of Friends
Donations for 2017 plaques will be honored at a celebration on October 1, 2017.
Donations received after September 1st will be honored in May 2018.
When you become a member of Sweet Springs Circle of Friends,
a plaque, with name or dedication of your choice,
will be placed on a kiosk at the entrance to the preserve.
---
East Sweet Springs Paver
$100 each
Have your name, dedication, or memorial
placed in the paver area at the East Sweet Spring Entrance.
The 2017 Paver deadline has passed!
New Paver orders received will be engraved and
placed on the property during the 2018 season.
Each paver can up to 3 lines, 20 characters max per line.
Enter paver text below, separating lines on each paver with a "/".
Example of ordering 3 pavers:
Paver 1 Text: In memory of / Norm & Millie / Nature Lovers
Paver 2 Text: The Robinson / Family
Paver 3 Text: Enjoy the BIRDS!
Or send a check, including paver text, to MCAS, PO Box 1507, Morro Bay, CA 93443.
If sending a check, allow ample time for mail to be received by MCAS before July 24th!
---
East Sweet Springs Native Plants and Restoration
---